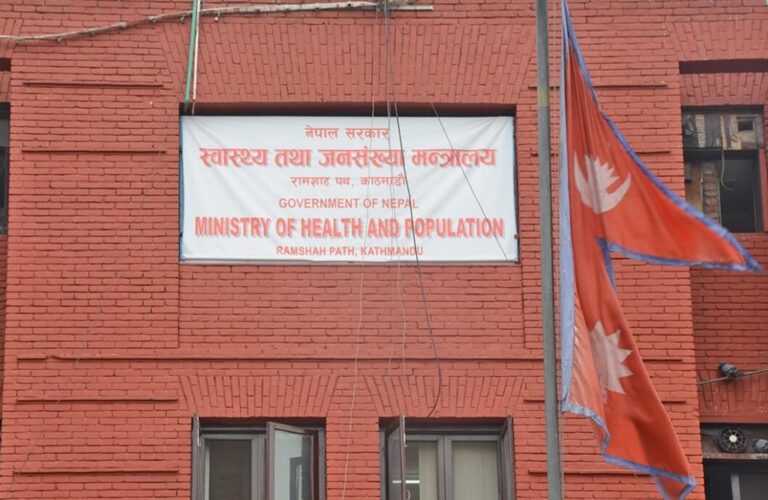 In the backdrop of a sharp increase in the number of coronavirus cases in the second wave across the country, Nepal has banned all domestic and international flight services.
A Cabinet Meeting held on Sunday decided to suspend domestic flights from Monday midnight and international flights from Wednesday midnight. According to Foreign Affairs Minister Pradeep Kumar Gyawali, the flights will remain suspended till May 14.
However, the Cabinet has permitted chartered flights of domestic and international airlines to operate as usual even during the suspension period.
This is the latest addition to the list of lockdown restrictions imposed by the Nepali Government in a bid to fight the unprecedented second wave of the coronavirus pandemic.
The government has already imposed partial and complete prohibitory orders in as many as 41 districts. According to the Ministry of Health and Population (MoHP), complete prohibitory orders have been imposed in 30 districts and partial orders in 11 districts.
Kathmandu, Lalitpur, Bhaktapur, Kaski, Surkhet, Parsa, Kailali, Kanchanpur, Dang, Chitwan, and Rupandehi districts are some of the regions that are under strict prohibitory orders.
The government has also banned long-haul public transportation to control the pandemic.
Nepal on Sunday recorded the highest-ever single-day spike with 7,211 new COVID-19 cases, taking the cumulative count of cases to 336,030. With 27 people succumbing to the infection in the last 24 hours, the death toll has mounted to 3,325. Currently, there are 48,711 active cases and 283,994 recoveries in the country.
According to the MoHP, the number of coronavirus cases has increased by 136.8% compared to the last week, indicating a 2x increase in infection rate just in a week.
Stay Tuned to NepaliSansar for Latest Nepal COVID-19 Updates!
More Articles
PM Oli to Take Floor Test in Parliament on May 10!
12 Best Movie Theatres in Nepal You Must Try!
Trending Nepali Celebrity Posts on Instagram!
Nepal Braces for Devastating Second Wave of COVID-19 Pandemic!
Richest Nepalese in the World
Gold Price Today in Nepal!
Nepali Short Films on YouTube!
Miss Nepal Beauty Pageants 1994-2020!
The post Nepal Bans All Domestic, Int'l Flights Till May 14 appeared first on Nepali Sansar.